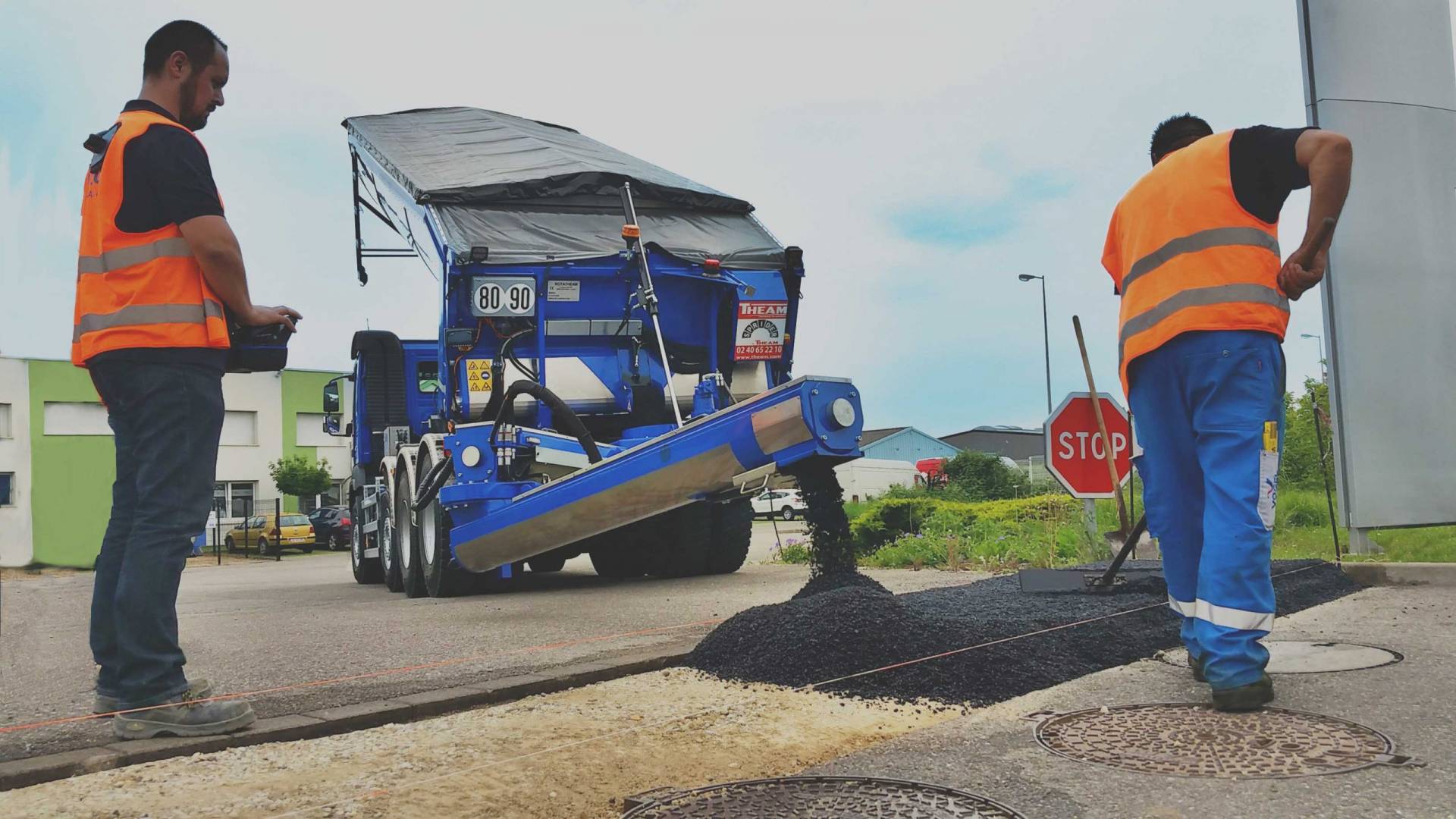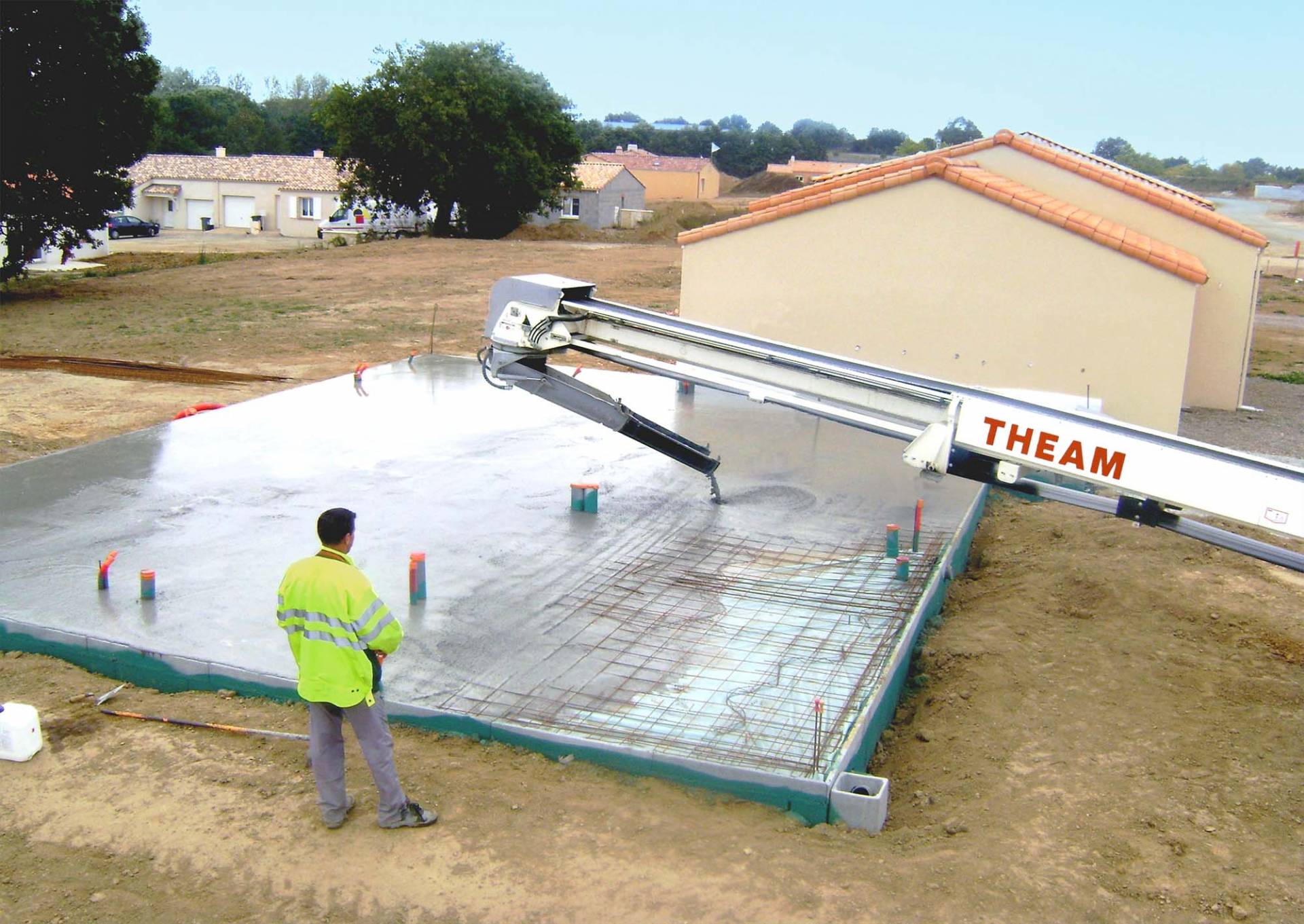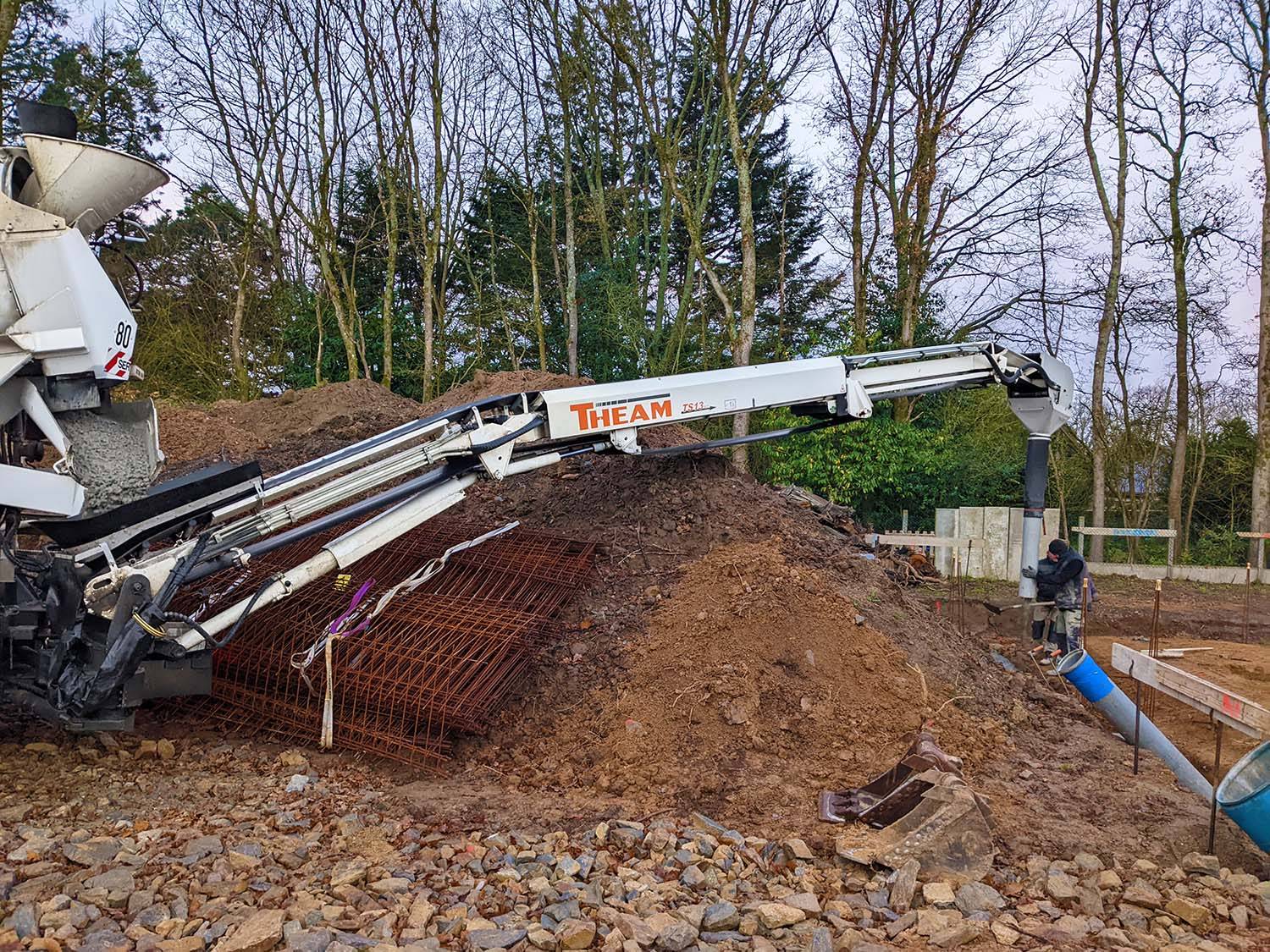 Image Slide 2
Prevent any accident from happening on your worksites
Image Slide 1
Increase your productivity and lower your costs
Image Slide 3
Improve the working conditions on your worksites
THEAM : Conveyor of solutions
Born in 1977, Theam specializes in conveying materials and is the world leader of Concrete Conveyor Belt installed on trucks.
To this day, more than 9000 conveyor belts are being used in more than 30 countries all around the world.
Building on the expertise we have acquired in onboard concrete conveying since 1977, we have expanded our field of activity to include asphalt and aggregates with the Theam Asphalt and Theam Aggregates ranges.
With a view to providing our customers with ever-greater safety and comfort on the worksite, we also offer them the Theam Smart & Safe range, a range of additional products designed to make their work easier and more profitable.
Finally, Theam also offers services provided by specialists: advice/training, sale of spare parts, technical support and maintenance through the Theam Services range.
With this global offer of products and services aimed at constantly improving the safety, comfort and profitability of our customers, Theam is today a key global player in the on-board conveying of materials on rolling stock.
Produits
Discover our innovative product lines
Testimonials

Always meet the requirements of customers, whether to build an extension on land enclave or, as here, to make a renovation in the heart of a village. There is only the Telescopic conveyor that allows to manage efficiently such sensitive sites access, except the wheelbarrow ... of course!
Mr Miquelez

"With the double telescopic conveyor, it took an hour and a half to do the basement of this 120m² house. Without the conveyor, we would have needed 3 people and double the time. It's even more profitable for a 2nd floor job because we also save a lifting machine."
Mr Fresnau

« It will also reduce the number of people on site. Where it used to be 6 people, now we need only 3. So even if those truckas are more expensive, it will be profitable by working less and faster. Instead of doing 2 or 3 trucks per day, we could do 3 in the morning. Do to also the ReCoDrive (remote controller Sprider truck)" Jawad, Handlaying manager with Eiffage.